Largest Margin of Victory
During the 1930s, there were still a few Test matches that were played to completion, regardless of how long they took. These were known as "timeless Tests." Prior to 1912, all Ashes Tests in Australia were played to a finish, but in England, only the final Test of a series was considered "timeless."
England recorded the Largest margin of victory (by and inning) in test cricket history, when they defeated Australia by an Innings and 579 runs in Aug'1938. This is the highest margin of victory till date in test cricket.
England declared their inning on 903 for 7 wickets and bowled Australia out on 201 in their 1st innings. Playing the follow on, Australia was all out only on 123 in their second innings in than match. Thus this match become the match with record of Largest Margin of Victory by an innings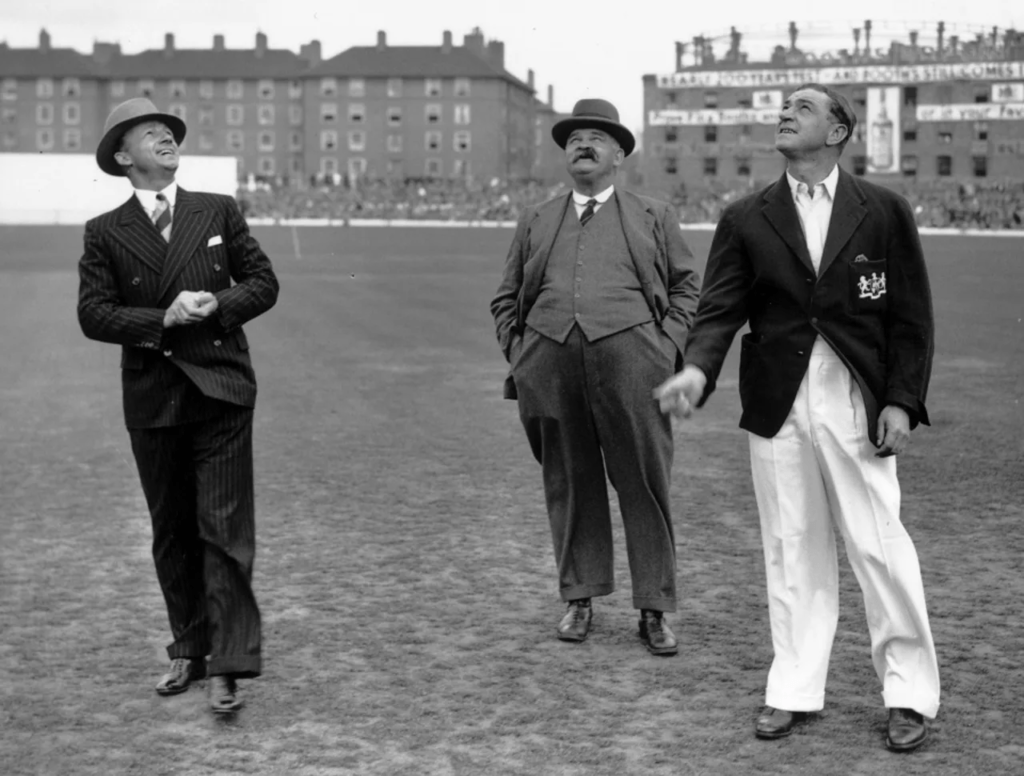 It was a "Hutton's Match

The man in charge of maintaining the playing surface at The Oval, Austin "Bosser" Martin, was known for creating impeccable pitches with the help of a large team of assistants and a massive four-ton roller called "Bosser's Pet." According to John Woodcock, who witnessed the match as a young spectator, Martin also used liquid manure to bind the pitch together, creating a strong odor that could be detected from the nearby Oval train station.

This Test match is famously remembered as "Hutton's Match," as well as for the misfortune that struck the Australian team while England was compiling a massive score of 903. Firstly, Fingleton suffered a muscle strain and Bradman severely injured his ankle, causing him to retire from the match and not play again for the remainder of the tour. Prior to this injury, England had already established a dominant position, making the outcome of the match almost certain. It is likely that Hammond would not have ended the innings during the tea interval on the third day had it not been for the injury to the Australian captain.

Len Hutton playfully fights with Chuck Fleetwood-Smith for a souvenir at the conclusion of the Test.

Fifteen minutes later, tea was taken and England declared their innings at 903 for 7, setting another record in Test cricket.

Click Here for more details of this Match.
Go Back to Home

Refer to Best Cricket Records Website ESPNCrickInfo for more such interesting information.