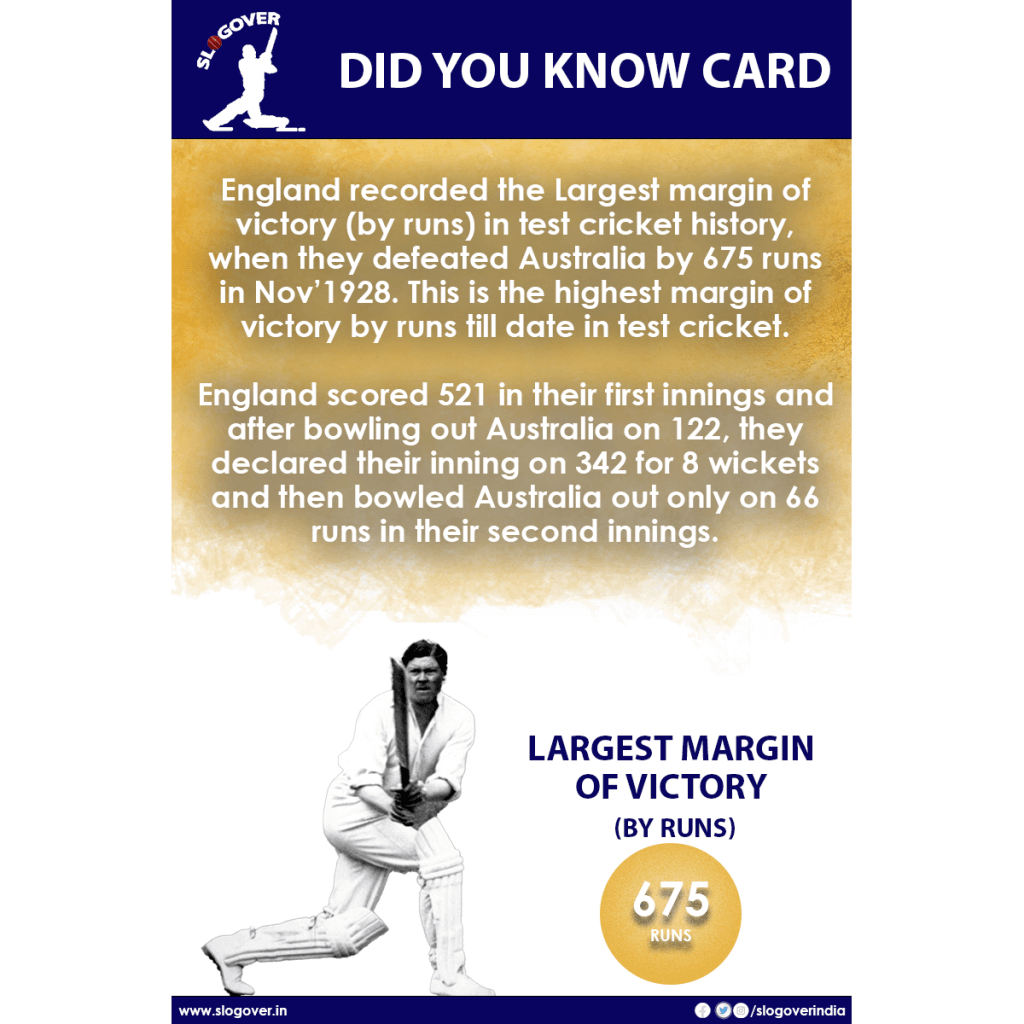 Largest Margin of Victory (by runs) is 675 Runs
England recorded the Largest margin of victory (by runs) in test cricket history, when they defeated Australia by 675 runs in Nov'1928. This is the highest margin of victory by runs till date in test cricket.
England scored 521 in their first innings and after bowling out Australia on 122, they declared their inning on 342 for 8 wickets and then bowled Australia out only on 66 runs in their second innings. Only two batsmen were able to score in double figures in Australian second innings.

Click Here for more details of this Match.
Australia hamulating defeat by 675 runs is the Largest Margin of Victory for England and any team in cricket history
England defeated their opponents by a historic margin of 675 runs in the Test Match played in Brisbane. The team, which was in top form, went into the match with confidence but couldn't have predicted such a decisive victory.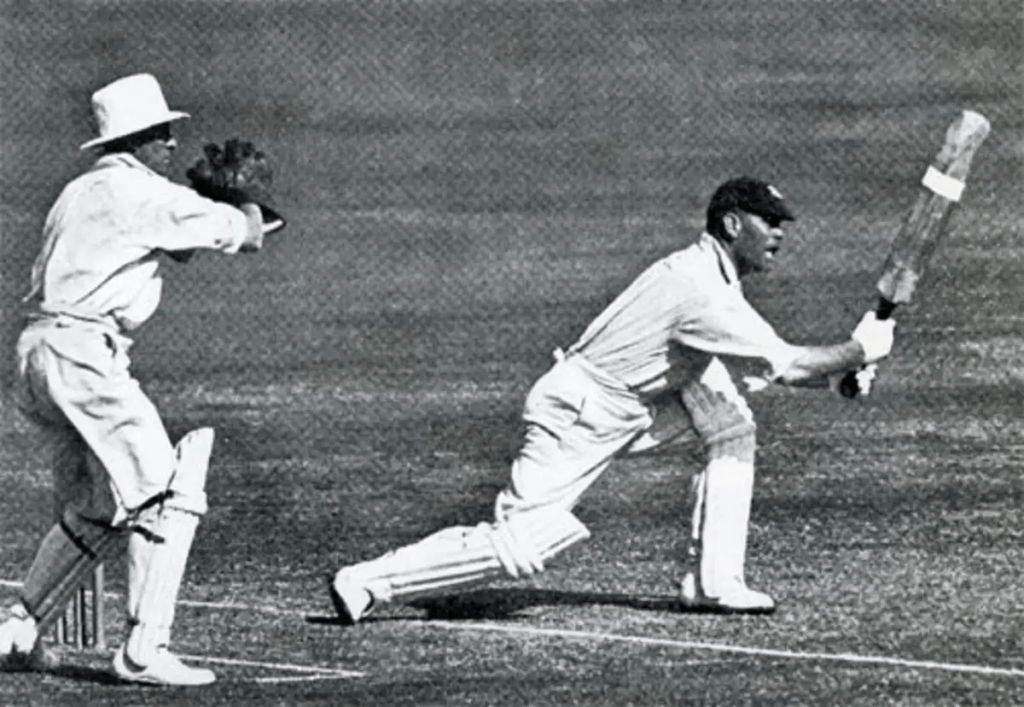 Australia faced a daunting task of scoring 742 runs to win, but their efforts were quickly thwarted. At 10 minutes past five, bad light ended play for the day with the score at 17 for one wicket after Ponsford was caught off the third ball of the second over from Larwood by Duckworth. Heavy rain overnight and bright sunshine the next morning further hampered Australia's efforts. Kippax left at 33, White came in at 43, and Tate changed ends, and the match was quickly settled with the last six wickets falling in just 50 minutes. Australia were all out for 66, with Woodfull batting well but receiving no support. The English fielding was excellent, and White had an impressive record of four wickets for seven runs.
FAQs
What is the Largest Margin of Victory in test cricket?
The Largest Margin of Victory is 675 runs by England when they defeated Australia in Nov'1928
Which teams were involved when Largest Margin of Victory was registered in Test cricket?
England defeated Australia by 675 runs in Nov'1928. This is the largest margin of victory by runs till date in test cricket.
Back to Home
#Slogover #DidYouKnowCard #Cricket #CricketStories #CricketRecords #SlogoverRecords
Refer to Best Cricket Records Website ESPNCrickInfo for more such interesting information.